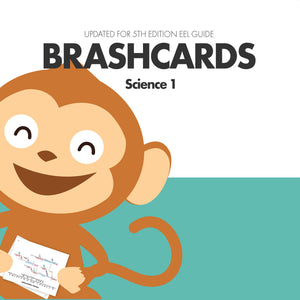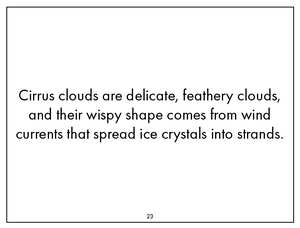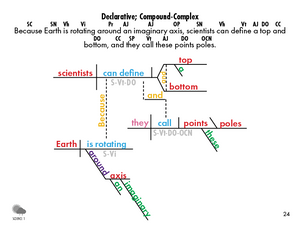 Science 1
Our Science 1 Brashcards set includes 96 Earth science-themed sentences. Touching on the subjects of cells, plants, geology, and meteorology, the cards will provide students with an opportunity to practice their diagramming skills in increasing detail as they progress from simple to compound-complex sentence constructions.
Designed with 4 cards per sheet (week), there are 24 weeks' worth of cards for students to use. Laminate the cards for extra durability and to allow students to write on the fronts of the cards with markers as they parse each word. After they're finished, simply flip over the card to determine whether their parsing and diagram is correct.
This product is a digital download: by your purchase, you are acknowledging that no physical cards will be shipped to you. The product is a PDF file that can be downloaded and viewed on a computer or printed on card stock and cut to make 96 individual cards (sized 5.5" x 4.25"). 
This set is designed to complement a complete grammar curriculum such as Classical Conversations' Essentials program and would be appropriate for Weeks 1-24 of Essentials.