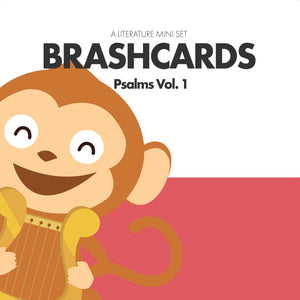 The Psalms, Vol. 1
This set of 20 sentences features scriptures from the book of Psalms in a variety of simple, compound, complex, and compound-complex sentences like these: 
Pray for the peace of Jerusalem!
I will bless the Lord at all times; his praise shall continually be in my mouth.
Because he holds fast to me in love, I will deliver him; I will protect him because he knows my name.

Visual students will appreciate Grammar Nerds Club's color-coding for various parts of speech as they learn to diagram sentences. 
This product is a digital download: by your purchase, you are acknowledging that no physical cards will be shipped to you. The product is a PDF file that can be downloaded and viewed on a computer or printed on card stock and cut to make individual cards (sized 5.5" x 4.25").